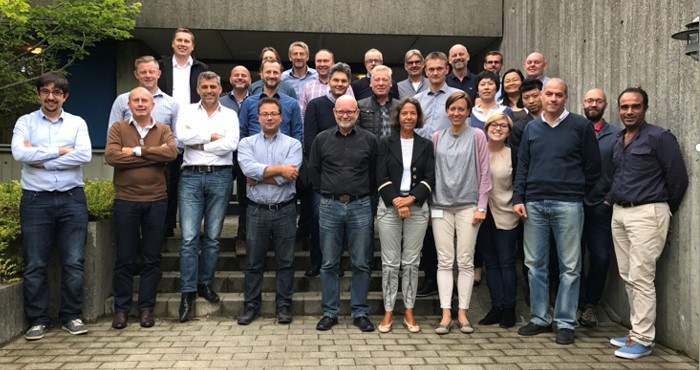 The yearly WCCC seminar dealing with White Cement applications and related business opportunities took place from 6-7 September in Aalborg, Denmark. 31 colleagues with knowledge about application, sales and marketing of White Cement joined together coming from all over the world with 11 nationalities represented: China, Malaysia, Australia, Egypt, Russia, Poland, France, Germany, Belgium, Italy and Denmark.


The main purpose of the seminar is to strengthen the community of "White Cement marketers" facilitating knowledge sharing, cross fertilization and encouraging the development of new practices, ideas and business opportunities into White Cement applications.
Special topic of the seminar, linked to the "InWhite" global initiative "Aalborg White Precast Solutions for the Building Industry", was well organized focusing on applications & technology knowledge sharing as well as workshop split into four groups on idea generation and new business opportunities exploration for commercially viable applications in Ultra High Performance Concrete (UHPC) technology. The outcome will be used to kick-off and complement the business platform development during the rest of 2017 to Q1 2018.

A part from the work done in the internal session one half day was dedicated to visit Hi-Con located 30 km north of Aalborg. Hi-Con is a customer of White Cement and a producer of prefab elements cast of high strength concrete. The high strength makes it possible to manufacture very thin structures used for balconies, stairs and many other applications. Hi-Con is a very innovative company who wants to fulfil the dreams of their customers by customizing their product offering.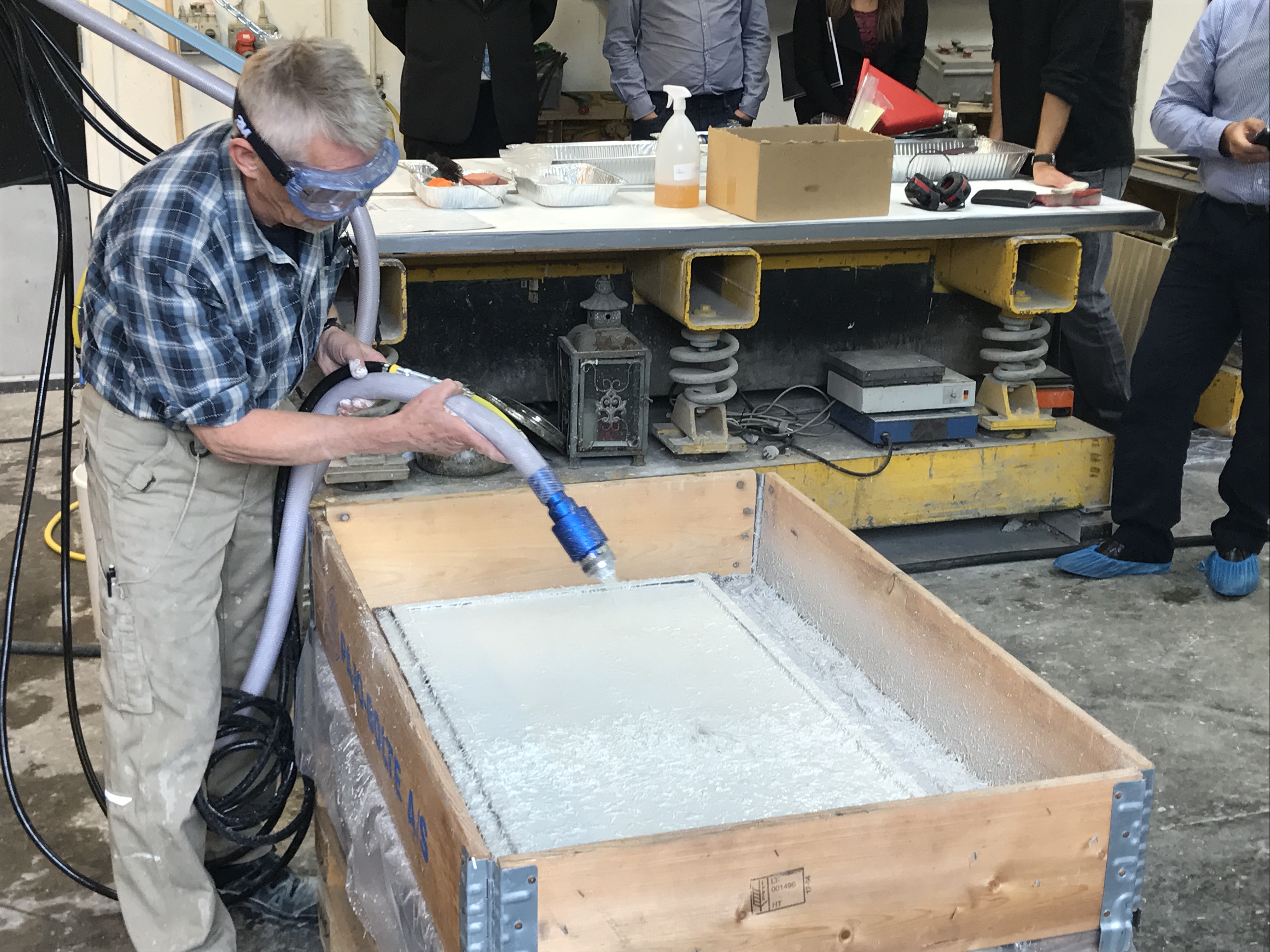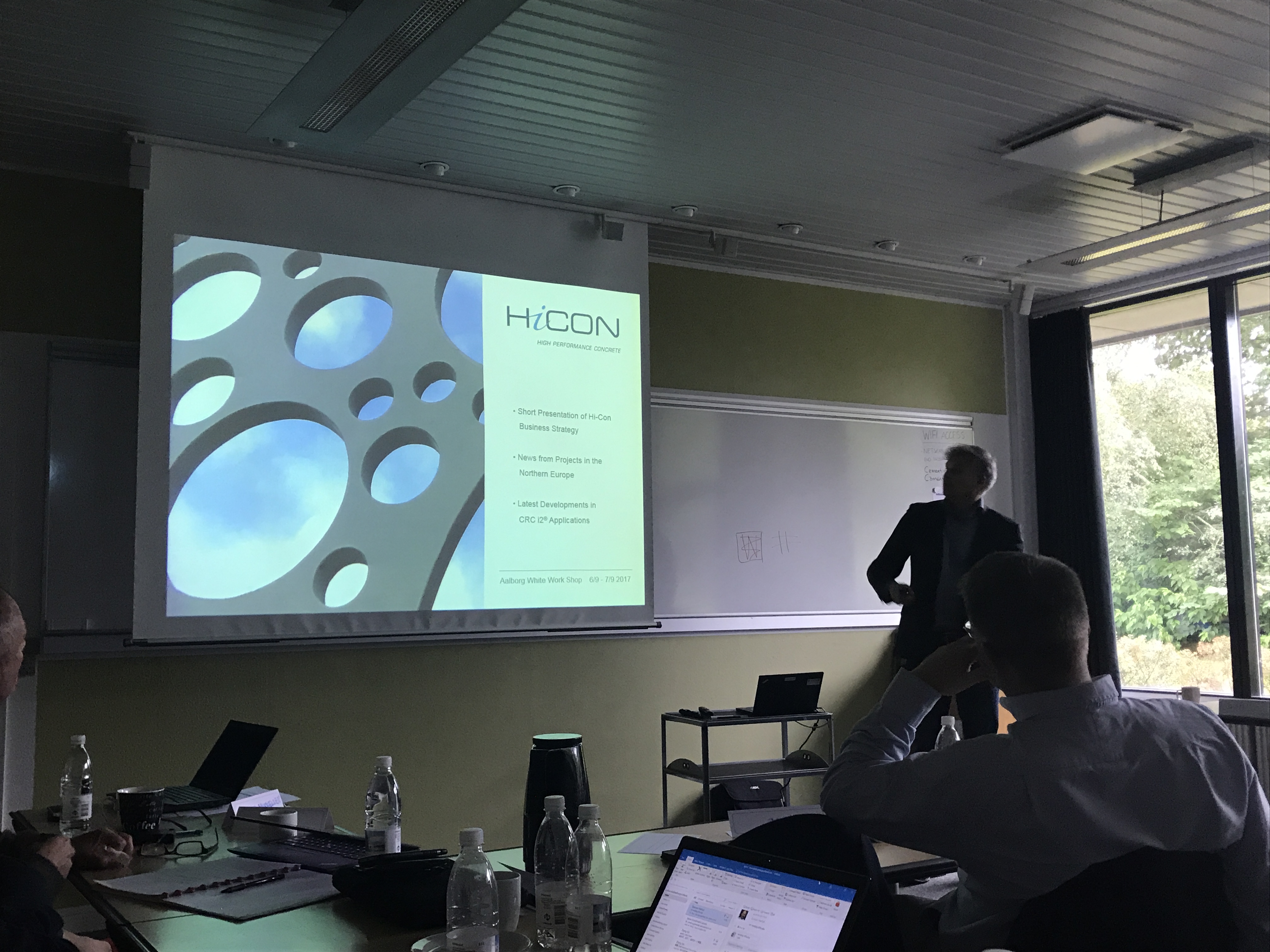 Another main topic this year was application of Glass Fiber Reinforced Concrete (GRC). Through the GRC technology introduction and practical demonstration in the lab, sales and marketing representatives from each BU and Regions were well benefited with the mission of bringing knowledge and experiences on these applications back and disseminating to the respectively sales&marketing team.
A very positive experience for all participants where multidisciplinary approach, different experiences and cases, sharing and strong engagement have been the key success factors.
"Learning and innovation go hand in hand and should produce economic results. The arrogance of success is to think that what you did yesterday will be sufficient for tomorrow". Adapted from William Pollard
Jesper Sand Damtoft, Director, R&D, Quality and Technical Sales Support, Cementir Holding
Michele Di Marino, White Cement Commercial Development & Marketing Director, Cementir Holding
InWhite: CEMENTIR GROUP'S INNOVATION ENGINE FOR WHITE CEMENT APPLICATION
Since mid-2016, Cementir Group has established a global innovation engine for White Cement to generate a pipeline of high potential value proposition initiatives. InWhite (this is the brand name of the initiative) includes development of new solutions for well-known applications, or completely new applications for White Cement based products. The engine feeds on our extensive global knowledge on both well-established and emerging applications for White Cement and technological knowhow and benefits from our internationally acclaimed research center. It is constantly aligned to megatrends detected in the society, such as customization, circular economy and high-energy efficient solutions.
For the identified applications in focus the team working on InWhite will select the most suitable concrete technologies. So far new solutions based on high value and fast developing technologies such as UHPC (ultra high performance concrete) and GRC (glass fiber reinforced concrete) have been identified. The Group, among other memberships, has for instance joined the International GRC Association, to co-lead and support the future development of this technology. This membership is coherent with the strategic intent to focus on developing market/customer driven technologies and applications for AALBORG WHITE®.
AALBORG PORTLAND IN WHITE CEMENT
Aalborg Portland, with over 125 year's history, is the global leading player in White Cement with 3.3 million tons capacity and production facilities strategically located in four continents.
More than 70 countries worldwide are served under the global AALBORG WHITE® brand from production plants in Denmark, Egypt, Malaysia, and China, as well as in the US (in partnership with other companies), with a reliable supply of consistent chemical features, uniform white color and high strengths.
Aalborg Portland supports its partners by providing a consistent and high performance product, value-adding services into the customers' supply chain, extensive technical and customer support, as well as potential cooperation in (co)developing new applications using White Cement.
Aalborg Portland is owned by the Italian Cementir Holding, an international Group with operations in 17 countries, with over 3,000 employees, active in white and grey cement, ready mix concrete, aggregates, concrete products, waste management.