Two auditoriums - rock and symphony simultaneously
Two houses side by side: The new concert hall in Stavanger is designed by Ratio Architects and accommodates an orchestra, multi-purpose hall, restaurant and café as well as several bars. The concert hall consists of two building structures of glass and concrete. Glass volume has an open, transparent, robust and flexible character. The red concrete volume is closed, more refined and final in its execution. The two parts of the building houses respectively the multipurpose hall and the orchestra hall are both independent constructions that are acoustic isolated from each other. This makes it possible to run shows in both rooms simultaneously without compromising sound in each room.
Concrete, steel and glass
The Bjergsted development has required 27 000 m³ of concrete, or 4 500 truckloads, and 3 650 tonnes of steel. The glass facade in the foyer measures 1 463 m² and consists of two layers of double glazing, four layers of glass in all. There is also 920 m² of projection glass.
The building's northern facade displays a pattern of granite concrete and glass concrete. It measures 4 000 m² and consists of 375 elements of varying size - sanded, polished and waterproofed. They vary in weight from 430 kg to 20 tonnes, and 30 tonnes of red glass and 30 tonnes of clear glass were used to create them. The elements were produced and mounted by AS Betong and the cement was AALBORG WHITE® cement from Aalborg Portland.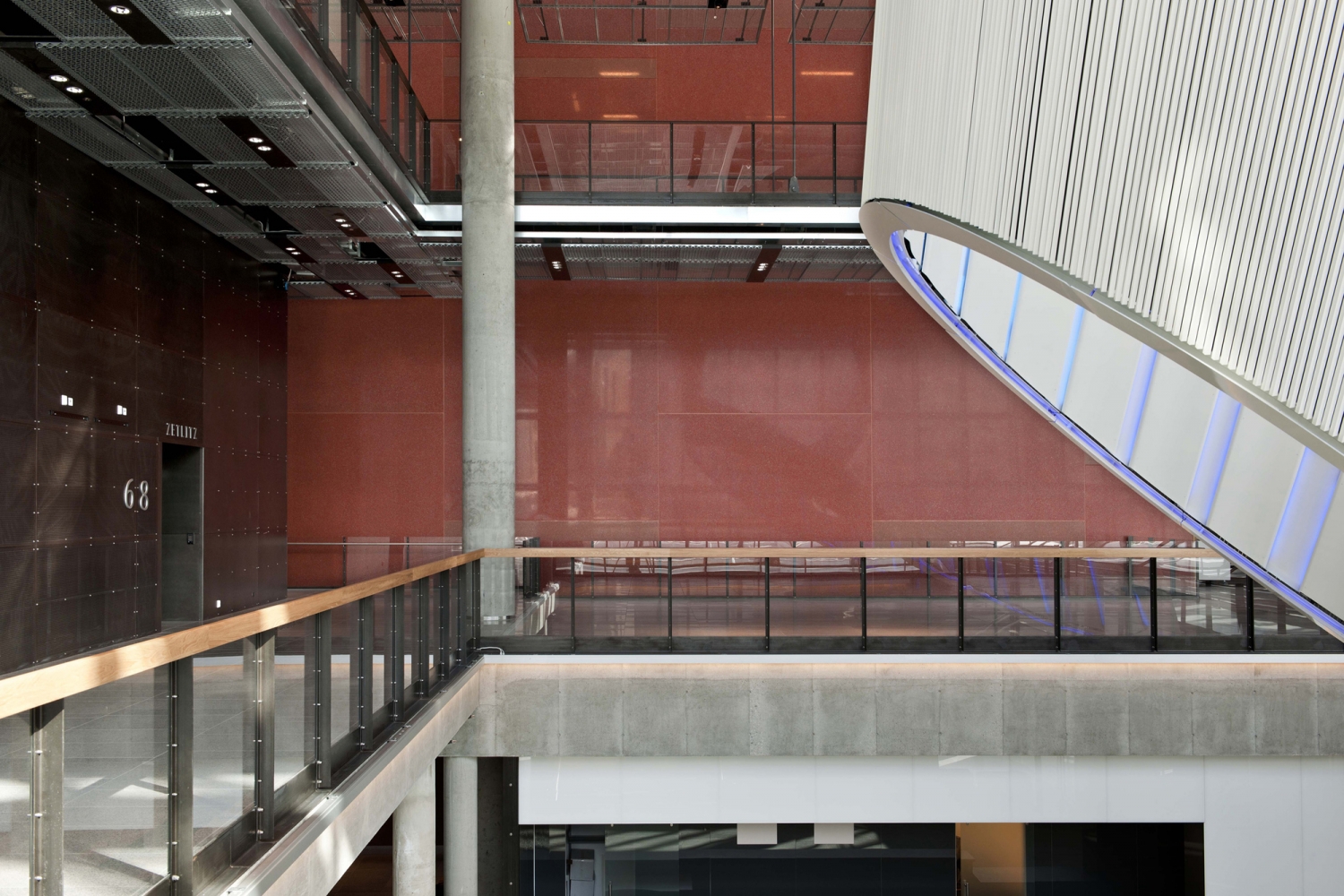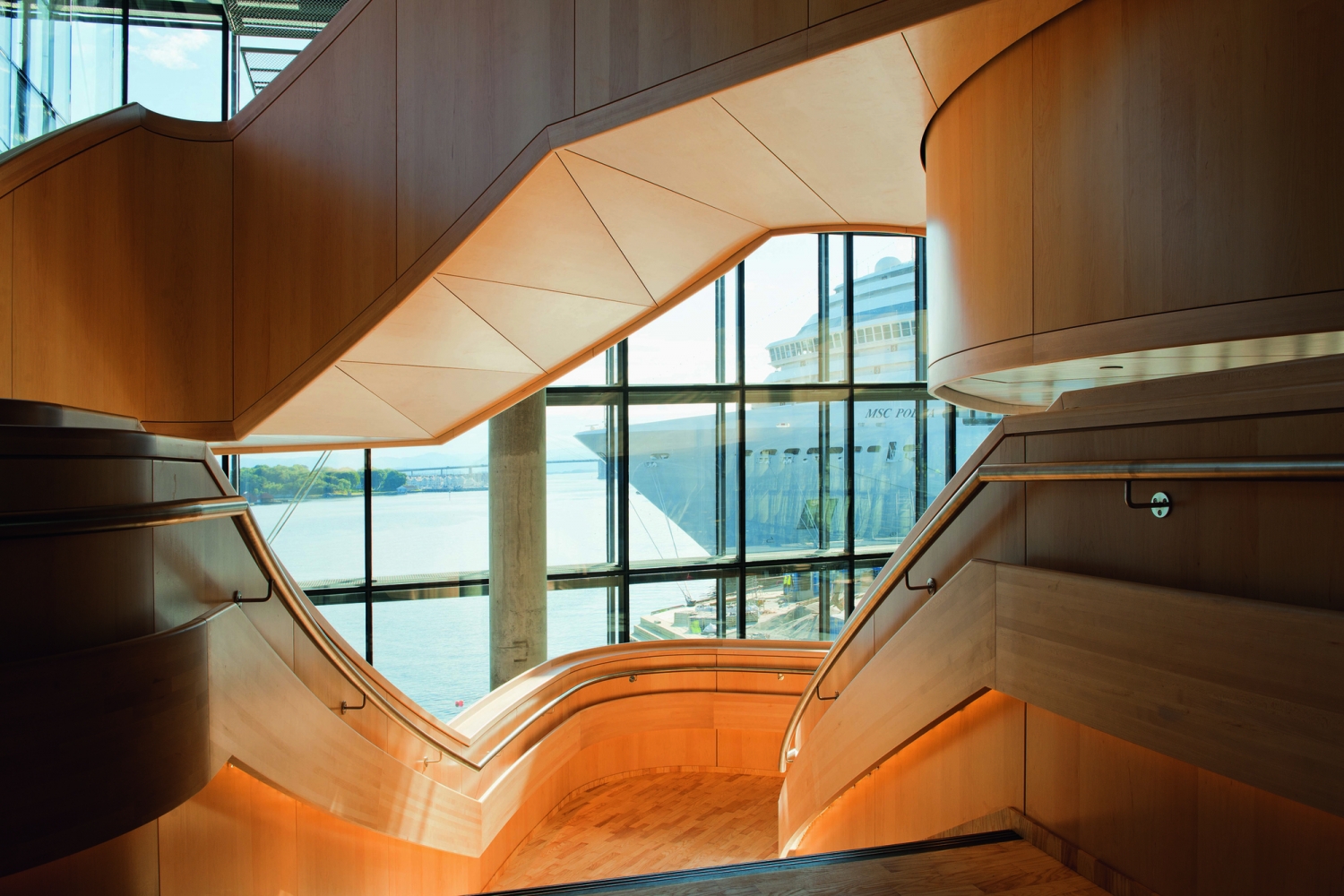 The concert hall in figures