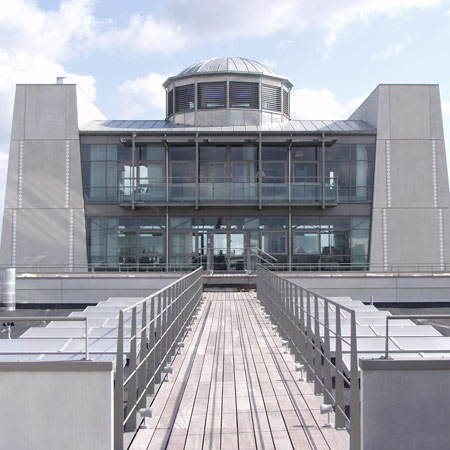 Utzon's Egyptian inspiration - United Exhibits Group's head Office.
The building was designed by Kim Utzon Arkitekter ApS and is clearly inspired by the United Exhibits Group most successful exhibition to date, "The Quest for Immortality – Treasures of Ancient Egypt".
The two AALBORG WHITE
based concrete towers that frame the lightweight glass sections of the administration department, meeting rooms, and reception area were inspired by the two pylons erected by Ramses II to mark the main entrance to the temple at Luxor.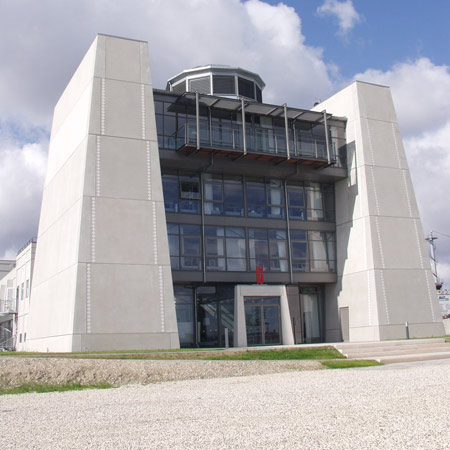 Clear lines and complex geometry define the building. All the concrete elements in the 2,500 m
2
building were manufactured on the basis of AALBORG WHITE
Cement and have acid-washed surfaces that bring out the natural sand material in the concrete.
Manufacturing and installing all the precast concrete elements with their relatively complex geometry was a tre-mendous challenge. But the building is also a fine example of the way in which pre-cast concrete constructions as a concept can be reconsidered and of their ability to incorporate the same qualities that many in-situ buildings have.