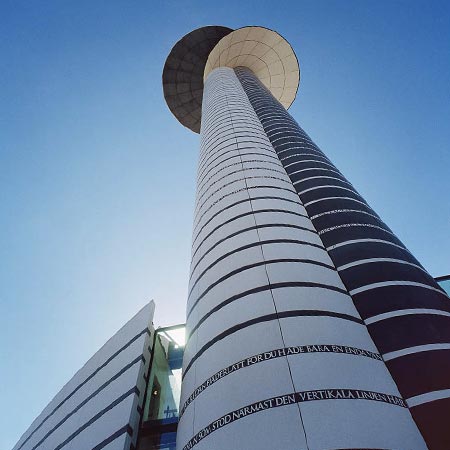 Functional sculpture

With its two-coloured stem and a top structure of eccentrically placed staggered circular planes, the Arlanda control tower by architect Gert Wingårdh bears closer resemblance to a modernistic sculpture than a functionalistic control tower. The tower is part of the large "Runway 3" project at Arlanda in Sweden.



Sending a message
Adding to the sculptural impression, several of the pre-cast elements cladding the stem are inlaid with letters forming sentences from the novel "Mail Plane South" by Antoine de Saint-Exupérus from 1928.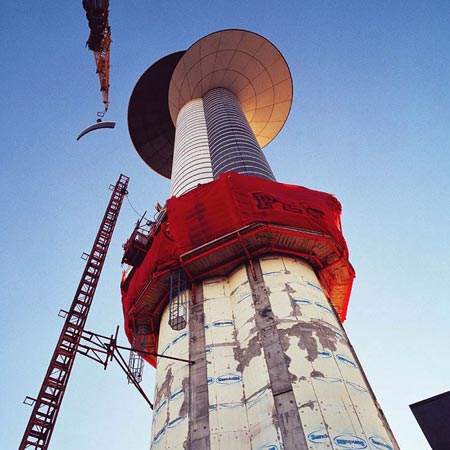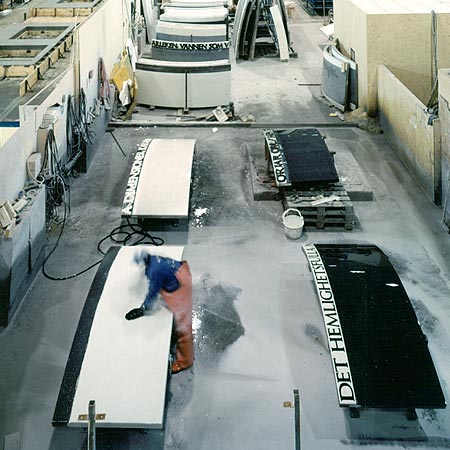 Airframe

The shape of various parts of the DC9 airframe inspired the design of the building at the base of the control tower. The association is also recognisable in the shape of the stem and the wing-like surfaces at the base of the tower superstructure.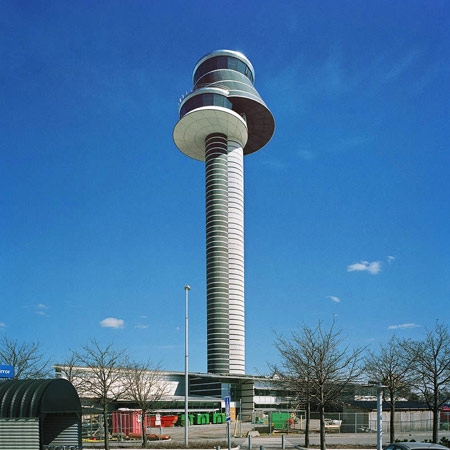 Images by courtesy of Cementa AB.