This more than 6 metre high white concrete sculpture holds many protective symbols. The conceptual starting point of the sculpture was the figurehead of a ship, this being an important protective symbol at sea. In a strange way a guardian angel, a woman and a mermaid are united in this figure.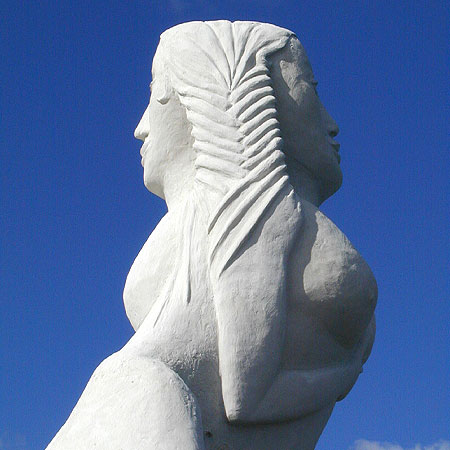 Janus Figure
The sculpture is a double-sided Janus figure, a mythological creature with two faces that symbolise beginning and ending, past and future, departure and homecoming at the same time. Voyagers coming in from the sea meet the open, extroverted side of the figure while the introverted, contemplative side faces the harbour and the land.


Contribution from the Children
The protective aspect is emphasised by the children's personal protective symbols. Nearly 900 children helped the sculptor create the Lady from the Sea. Each child contributed a small ceramic or glass figure for inclusion in the sculpture. Some of the figures were placed on the cape and some on the body, almost like mermaid's scales.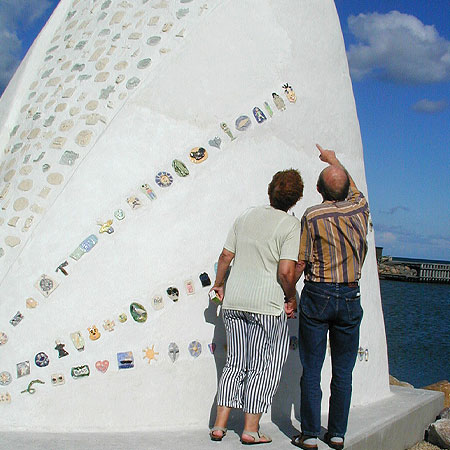 Images by courtesy of Flemming Thingbæk & Inger G. Petersen.