PROJECT DESCRIPTION
Perth's Cadogan Song School at St George's Cathedral is a stunning two-story $4.8 million White Concrete precast concrete structure, and the new home to the Internationally renowned St George Cathedral choirs.
The Cadogan Song School, designed by Palassis Architects, was awarded the 2017 WA State Award of Excellence; the Concrete Institute of Australia 2017 National Award of Excellence; and the Concrete Institute of Australia Kevin Cavanagh Trophy for Excellence in Concrete which the highest award that can be awarded to a concrete project in Australia.
The Cadogan Song School design is inspired by the Cathedral lancet windows with striking white precast concrete fa
ça
de using Aalborg White?cement. The Precast elements were developed and produced by Adelaide based SA Precast and include lightly textured off-form White Concrete curved beams for the rehearsal room, spires, lattice feature wall panels, U-shaped columns supporting white concrete vaulted arches at the first floor and arches at the second floor to form a colonnade.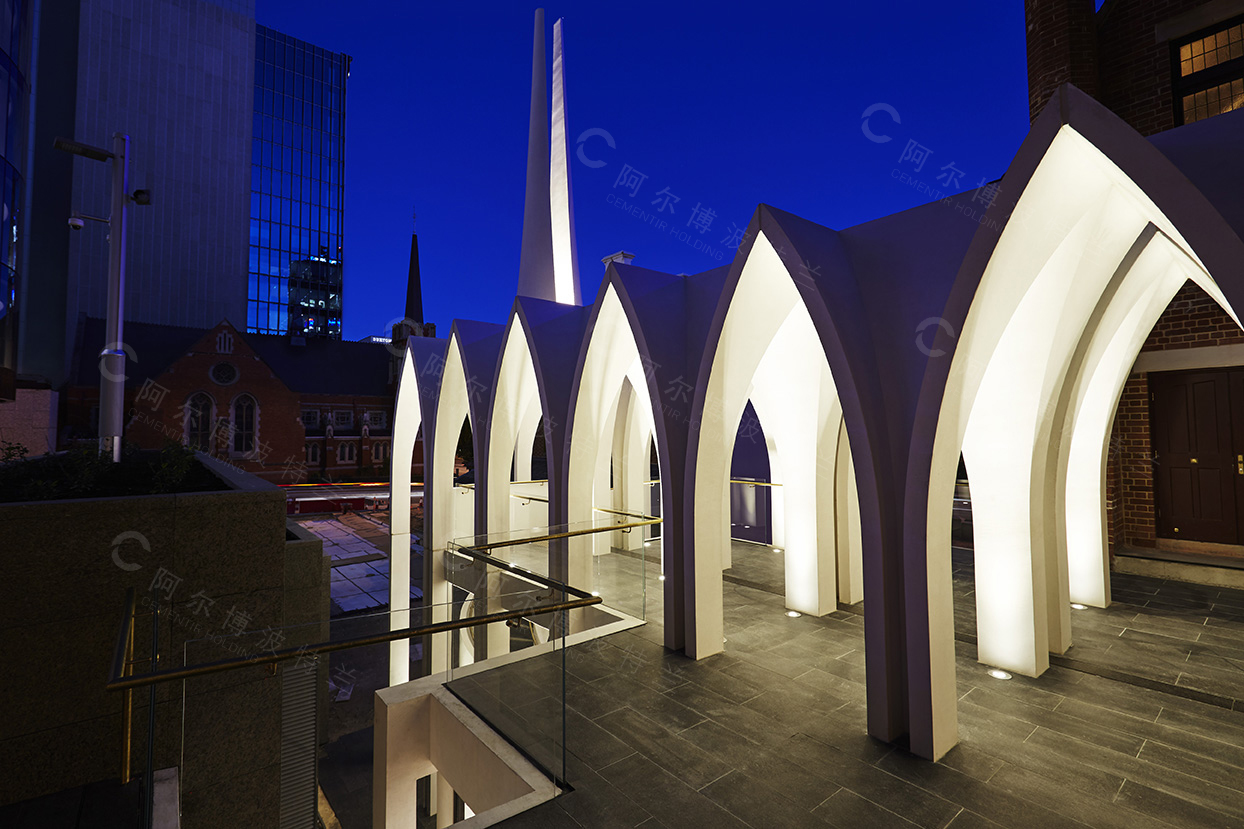 Download PDF_EN Now

Download PDF_CN Now