The Third Civil Aviation Center is located near the Capital Airport with a floor space of 75,000 sqm and was completed in December 2020, The project is impressive with its tubular shared atrium, smooth nonlinear architecture, intelligent space, and user-oriented design concept.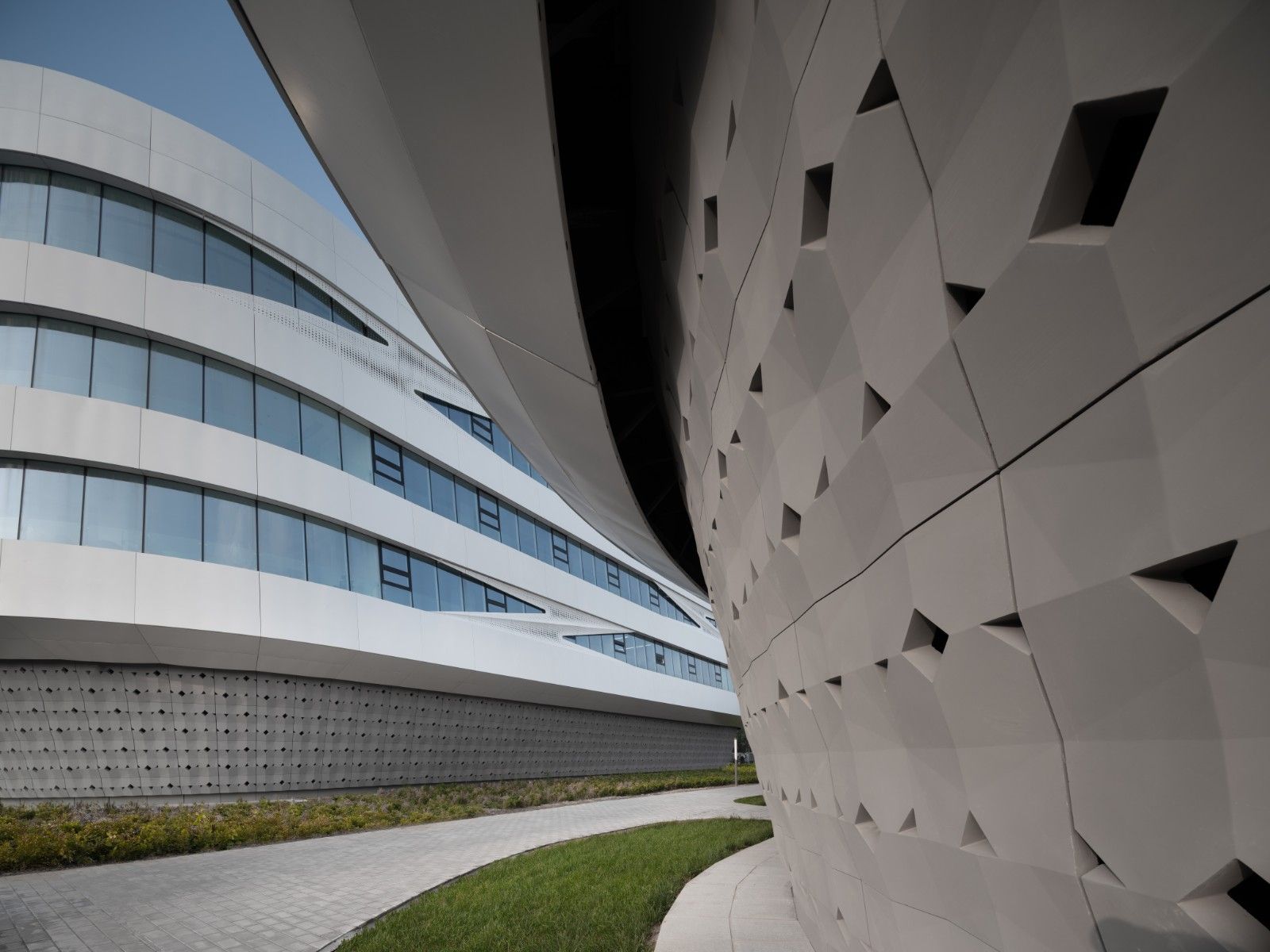 The building cladding of the ground floor adopted the GRC architecture concrete in grey color produced by Jujiang Art Concrete with a customized dimension of 1.2mx2.4mx0.2m. The matte concave and convex texture GRC panels made with Aalborg White cement satisfied the dual purposes of architectural aesthetics and dynamic noise reduction function.

The Third Civil Aviation Center project designed by Zhongyuan International Engineering Company was awarded 2020 Active House Award for Excellence by Active House Alliance in China Competition Division. Standing out from 150 nationwide projects, it ranks among the forefront of active and sustainable architecture in China and has become the benchmark of active technology in the whole Chinese industry.
The building connects four independent centers organically with smart design, and balances health & comfort with sustainability purposes via a set of active technological means such as comfort, energy, environment and initiative. As the innovative architectural work in the field of air traffic management of civil aviation, it has been listed as a key infrastructure construction project in the 13th Five-Year Plan of Civil Aviation in China and is the largest comprehensive investment project of air traffic control system in recent years.


Industry
Building / Commercial Structural
Application
Precast concrete / Glass fibre reinforced concrete (GRC)
Descriptions
GRC cladding
Manufacture
Shanxi Jujiang Art Concrete
Architects
China National Machinery Group China Zhongyuan International Engineering Co. LTD
customized panel size
1.2mx2.4mx0.2m